About Off Leash K9 Training
Nathan is the lead trainer for Off Leash K9 Training in Grand Rapids and the West Michigan area. He is an Indiana native who has lived in beautiful West Michigan for ten years. Nathan studied Early Childhood Education in Fort Wayne, Indiana, and has worked with children from Pre-K through 7th grade. He is a proud husband and father of two boys, who bring joy to his family daily. Besides being a family man, Nathan has many passions including music, fishing, hunting, motorcycles and teaching with a main focus of training any and all beautiful breeds of dogs. Dogs have been a big part his life from a very young age. Nathan has had the pleasure to foster and own many different breeds through the years including, Pit Bulls, Poodles, Pekingese and Jack Russels.
After seeing the amazing results of what the reputable Off Leash K9 Training program offers, Nathan jumped at the opportunity to combine his passion for dogs and teaching to bring this nationally recognized program to Grand Rapids and the West Michigan area.
If you are not familiar with Off Leash K9 Training, take a look at over 800 before and after videos on YouTube that show fantastic results with dogs just like yours. You will quickly see the reason for our motto, "Any Size, Any Age, Any Breed."  If you are looking to "unleash" your dogs full potential, look no further. We look forward to working with you and your K9 companion to assist in a lifetime of fun, love and great memories.
Aaron Mann is a very experienced trainer for Off Leash K9 Training Grand Rapids. Aaron grew up loving dogs his entire life, including Labradors, German Shepherds, Saint Bernards and various mixed breeds. He took his passion for dogs and served our country in the Army as a explosive dog handler. Aaron successfully led infantry troop movements with his K9 companion without any lives lost. After his military career, he served as a police officer for the Lansing,MI. He continued his training at the World Famous VLK training facility in Indiana, studying patrol, detection, and tracking. Aaron's passion for dogs and our community has allowed him to combine his life's work to help "Any And All Breeds" reach their full potential. We take a good dog and transform them into nothing short of amazing!
Jake grew up around hunting dogs, hunting German shorthairs in the upland for grouse and partridge led to a passion for a hard working well trained dog. Years later two Great Danes with no manners made Jake decide to give Off Leash K9 training an opportunity to give him freedom with his dogs. The night and day difference when those two came home lit a fire inside him that he had to learn how to give that freedom to other families. Three years later Jake now works hard to give that freedom and opportunity to other families and their dogs who, like him, also thought that freedom was unattainable. Jake also enjoys training his Lost Pet Tracking malinois Han, and his new field trial prospect Odin in his free time.
Dog Obedience Training
Off Leash K9 Training is known for the high level of obedience in real world environments; however, we also specialize in behavioral modification, nosework/detection, protection, service and therapy dog certifications, and K9 tracking training! Give your dog the professional dog training he/she needs to be a happy member of your household. Create a more comfortable environment for your family with an obedient dog.
Contact us to sign up for our Dog Training Program
If you are looking to maximizing your dog's natural abilities and have an obedient pet that you can control with ease, contact Nathan McDonald, Master Dog Trainer. Your privacy and pet's issues are protected. Expert Training for all breeds, all ages, and all issues.
Get Started with: STEP 1
Pay for your desired Training Package below
STEP 2
Click the link to schedule lessons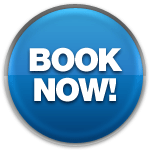 Book Appointment
***YOU MUST PAY FOR YOUR DESIRED TRAINING PACKAGE BEFORE SCHEDULING LESSONS***
**Email us at: [email protected] for more information about our Military/Emergency Services discount, and our Multiple Dog discount!