2 Week Board and Train Program
This is a very popular program and is usually booked for a few months in advance, so please contact us before paying online or trying to schedule an appointment for this. This is where you drop off your dog, and 2-weeks later you pick up a dog that is flawless outside, off-leash, with distractions! See our youtube channel for numerous board and train before/after videos!
This 2-week program is a program which focuses on practical, everyday obedience that is completed with a high level of precision, outside, off-leash, with distractions! This program provides a little bit of everything, including manners and socialization (dogs and people). All behaviors are taught with high-level distraction proofing.
The total price of this 2-week intensive package $2400.00 (or 6 payments of $400.00).
After completion of the training, owner will be provided with a 2 hour one-on-one session which will detail everything their companion does, how to handle, and how to properly control their dog.
The Basic Obedience Package
This includes the Off-Leash K9 Training E-Collar which all of our dogs are trained on, a 20 foot leash, and includes all FOUR lessons for $625.00. So you save $50.00 by paying for everything up-front! The e-collar we use has a two-year warranty, it is completely waterproof, and it has a range of 3/4 mile (1200 yards)! This will be brought to your first lesson along with the 20-foot leash! By the end of this package, your dog will be able to be outside, off-leash, with distractions listening on command.
Basic Obedience Curriculum
"Come," "Sit," and "Extended Sit."
"Down" and "Extended Down."
"Place" and "Extended Place." They will sit on a specific location that you point to (chair, park bench, etc)
"Out." To drop any and all things you ask them to.
"Loose Leash Walking." They will walk right beside of you on a leash
"Off." Do not jump on me or anyone else.
Puppy Training
This will give your new pup a good foundation for basic obedience! Also, during the training, Offleash K9 can teach you how to house train your dog in order for it to quit having accidents in the house! Additionally, Offleash K9 will train it to let you know when it has to go outside! During these sessions, Offleash K9 also answer any questions you have regarding your new pup or its' training.
One puppy training session/consultation: $100.00
Puppy Obedience Curriculum
Introduction To:
"Come"
"Down"
"Sit"
"Crate Training"
"Teaching Pup to let YOU know he/she has to potty"
"Leave it"
Therapy Dog Development Program
Is your goal to have your dog become a therapy dog? This specially designed 8-lesson course prepares you and your dog for their therapy dog testing and certification. We have had many of our former clients easily pass their therapy dog certification after our training program. The cost of this program is $925.00 With successful completion of this program, we can evaluate and certify you and your dog through Therapy Pets Unlimited.
Basic and Advanced Obedience Package
This package is for those who really want their dog to be rock-stars! This includes 8 lessons for $925.00 You save $75.00 by paying for the Basic Obedience Package and 4 Advanced lessons up-front! The e-collar we use has a two-year warranty, it is completely waterproof, and it has a range of 3/4 mile (1200 yards)! This will be ready at your first lesson along with the 20-foot leash!
Bring Off Leash K9 Training To You With In Home Training
Basic Obedience In Home (4 private lessons): $800.00 (or 3 monthly payments of $266.67)
Basic and Advanced Obedience In Home (8 private lessons): $1500.00 (or 4 monthly payments of $495.00)
STEP 1
Pay for your desired Training Package below
STEP 2
Click the link to schedule lessons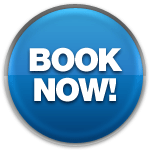 Book Appointment
***YOU MUST PAY FOR YOUR DESIRED TRAINING PACKAGE BEFORE SCHEDULING LESSONS***
**Email us at: [email protected] for more information about our Military/Emergency Services discount, and our Multiple Dog discount!
Off-Leash K9 Dog Training Grand Rapids MI
Off-Leash K9 Training is an off leash dog training business based in Grand Rapids Michigan; however we have locations throughout the United States. We specialize in private lessons, dog behavior consultations, and teaching the owners to understand why their dogs do the things they do. This helps create a strong bond between the owner and dog.and without the restriction of a leash.
We believe that 98% of all dogs can be trained to have amazing obedience: regardless of breed, size, shape, or age!
Dog Obedience Training Grand Rapids Michigan
Nathan is the lead trainer for Off Leash K9 Training in Grand Rapids and the West Michigan area. He is an Indiana native who has lived in beautiful West Michigan for ten years. Nathan studied Early Childhood Education in Fort Wayne, Indiana, and has worked with children from Pre-K through 7th grade. He is a proud husband and father of two boys, who bring joy to his family daily. Besides being a family man, Nathan has many passions including music, fishing, hunting, motorcycles and teaching with a main focus of training any and all beautiful breeds of dogs. Dogs have been a big part his life from a very young age. Nathan has had the pleasure to foster and own many different breeds through the years including, Pit Bulls, Poodles, Pekingese and Jack Russels.
After seeing the amazing results of what the reputable Off Leash K9 Training program offers, Nathan jumped at the opportunity to combine his passion for dogs and teaching to bring this nationally recognized program to Grand Rapids and the West Michigan area.
If you are not familiar with Off Leash K9 Training, take a look at over 800 before and after videos on YouTube that show fantastic results with dogs just like yours. You will quickly see the reason for our motto, "Any Size, Any Age, Any Breed."  If you are looking to "unleash" your dogs full potential, look no further. We look forward to working with you and your K9 companion to assist in a lifetime of fun, love and great memories.
OLK9 uses marker training, but we specialize in e-collar training to gain amazing obedience from your dog. There are a bunch of major misconceptions with e-collar training (see FAQ). E-collar training is more about using a ball as a reward, than it is about using the e-collar.
Off-Leash K9 Training is comprised of off leash dog trainers with experience and training ranging from the US Marine Corps, DOD, US Secret Service, and private sector experience! We guarantee 100% Obedience, 100% Off-Leash! Your dog will be trained to have the same level of obedience as most police/military working dogs!
What we enjoy most is seeing dogs that have spent their whole life on a leash, now being 100% Off-Leash and obedient! We thrive off of seeing the joy in both the dogs' and the owners' face when they have mastered a new command without the restriction of a leash.